One of two distinct choices for players to log in to the games is the PUBG Mobile Guest Account. On either Facebook, Twitter and Play Games, the other makes a valid account. But Tencent Games seems to be about to remove the choice to log in using the Guest account in the near future. The Guest account was a handy way to connect to the game rapidly without exchanging credentials.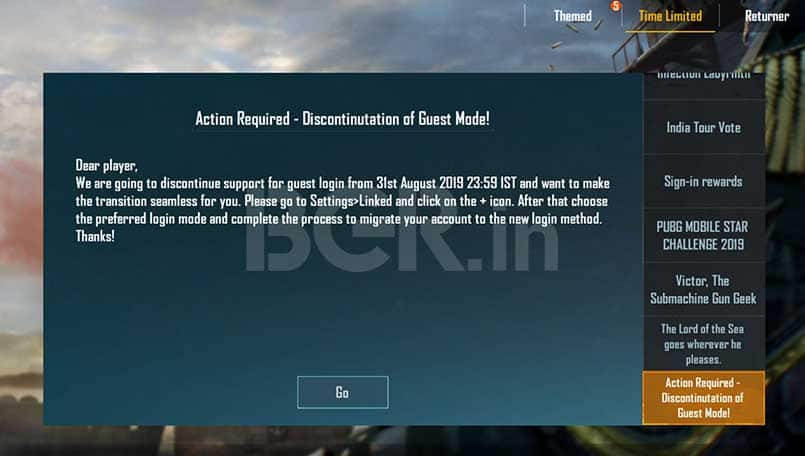 But this does not imply that those players who used a guest account all these days would have demoted to nothing their account progress. The account migration from guest account to one of the other login alternatives must be performed according to the notification in the game. The function of the guest account will be discontinued on August 31 from 11:59PM IST. That implies guest account holders have little time to migrate their account information to a different login mode before they need to.
How to migrate PUBG Mobile guest account data?
These few easy steps to migrating the PUBG Mobile guest account data to another login option.
Open the game and go to 'Settings' from the main menu
Here find the 'Link' tab and tap on it
There find and tap on the '+' icon
You will be given options of Facebook, Twitter and Play Games to use for login
Choose the one most convenient for you and enter the login details
This seems to be Tencent's attempt to prevent cheats and hackers who are using unnamed accounts to make devs better. There are no credentials for guest accounts which implies they are difficult to monitor. Tencent Games placed a solid effort into rooting out the game's hackers.
Read More :